I read an online article recently slamming the current state of email signatures.  The article was written by a "marketing expert"  and called for no images, no logo, a divider line placed before contact numbers..blah.. blah.. blah.  Really?
Over a caffeine and conversation date with a PR friend of mine yesterday I raised this subject.  By the end of our conversation, we both agreed that the article was off the mark, and that your email signature is quite often, the very first impression many potential customers will have of you.
Do you think about the first impression you are creating?  In a world where many industries can now do business without ever meeting, or even speaking to a client, how are you really presenting your brand, your business and yourself?
Let's consider that your email signature, your online inquiry response, formal quote layouts and your email message tone are all items of clothing.  If you could turn them into an outfit, what would you be wearing? A tuxedo or ball gown? Corporate suit or High-Vis?  Are you clean and presentable? Does your bum look big in this? or worse… Naked?
Let's get dressed for success.
Email Signature:
Think of this as your base garment:
Boxers or briefs? Comfortable or sexy?  This will depend on your brand and the image you are creating of your business.   What ever you choose, remember, the recipients of your emails WILL notice a professional and helpful email signature. They are super easy to create, and will help to generate further interest in your business.  BlogSpot offers a great guide.
Quotes and Attachments:
You receive an inquiry for your product or services, and provide a quote.  Have you checked the layout and readability of your information?  This is your Hard Yakka Work Wear.  Generally, the recipient just wants an answer.  Click the attachment, read the bottom line.  If the product you sell has many variables and additional considerations, state this simply in the body of the email. Keep your quote concise – don't clutter up the view of the document, making it a 10 minute task with a calculator to decipher your information.
The Body of Your Email:
Get Ready –
This can be your run on the catwalk in Milan, or a guaranteed 'Worst Dressed' front page feature after the Logies.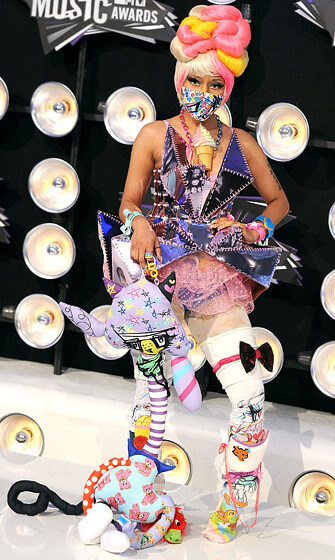 Your main email content MUST speak to the reader, and present YOU.  It must smile, shake hands, introduce itself and shout lunch; all in text. The content must welcome the reader, advise information, pat them on the back and educate them about you.  Every thing you would do if you were standing face to face.  My advice is to get a copywriter/marketer to write this for you (or do it yourself if you write well) and save it as a template.
Templates are not difficult – Try this quick guide for Outlook 2010. There are plenty more guides available.  Now all you need to do, is to select your saved template each time a new inquiry comes in, make sure you personalise it to the specific details required, and you have just shown up in your Vera Wang.
If you need assistance to slip into something a little more comfortable, and really WOW your new customers, contact Kathie Bolitho at Tough Cookie Marketing. Have a look at www.facebook.com/toughcookiemarketing or Email: kathie@toughcookiemarketing.com